Building a Platform for Change, One Tweet at a Time
Everyone knows that if you want to change the world, you need a platform.
That need dissuades many people from taking action. How do you build a platform? You want to make a difference, but who is going to listen?
Maybe you can think about this platform thing differently.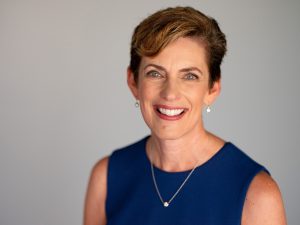 It's possible to start by putting your thoughts out in the world, letting the platform grow organically. That's what my friend Karen Catlin has done.
After a successful career in software engineering, including a stint as vice president of engineering at Adobe, Karen made a shift to coaching women in technology in leadership skills. You won't be surprised to hear that she was frustrated by the limitations women working in the technology industry faced, having experienced it herself and seeing it again with her coaching clients.
She wanted to do something to change the conversations about women in technology. She says, "Based on my experience, a lot of men either don't see what they could do and therefore don't take action, or they've taken action in the past and had some interaction that caused them to pull back."
So she started a Twitter handle, @BetterAllies, to address those men, offering insight into productive actions they can take.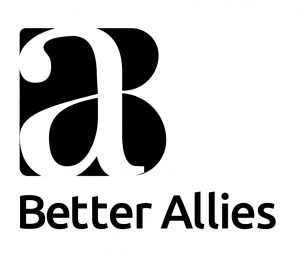 To reach this audience, she kept her own voice anonymous; she wrote as if she were a man taking a pledge to do things. A few of the pledges include:
"I will notice when interruption happens in a meeting and redirect the conversation back to the person who was interrupted."
"I refuse to speak on all-male panels."
"I amplify voices of underrepresented people in meetings and on social media."
This started in 2012. Today, in 2020, she has published two books and writes in her own voice as the public curator of Better Allies posts.
Her story is one of starting small and growing, in reach, scope, and influence.
A growing audience demands new content
The handle grew organically as people found and shared it with others. They started reaching out to "the Better Allies organization" asking for speakers. As an accomplished speaker, Karen was happy to oblige, while keeping quiet the fact that she was the only person in that organization.
Eventually Twitter posts weren't enough, and she started a newsletter, building an email list. And when she spoke, people asked for more; they wanted a book.
She wrote and published Better Allies: Everyday Actions to Create Inclusive Workplaces in January 2019. After that, and again in response to requests from the field, she published The Better Allies Approach to Hiring.
Engaging the audience expanded her scope
While she started writing about women in technology, she quickly realized that women aren't the only group to suffer from unconscious bias and invisible barriers. She expanded her focus to under-represented groups of all kinds in the technology industry, such as racial minorities, members of the LGBTQ community, older workers, and people with different abilities.
Furthermore, her words are reaching far beyond the technology industry; she's speaking at credit unions and apparel manufacturers, and hears from physicians that the guidance helps them understand how to interact with patients from underrepresented groups.
"I started out to change the world, yes, but I had no idea I would be speaking, writing a book or two, and publishing this newsletter. I never anticipated that my focus on tech could be applied to all of these other professional areas and have that impact multiplied further."
How about you?
There are many lessons in Karen's story, but the most powerful may be this:
You don't have to start with a grand gesture or big commitment.
Maybe you start with something small—a Twitter handle. Maybe you start by addressing your small corner of the world in a way that makes sense to you. Maybe you leverage your viewpoint and your opinions in an empathetic way to influence others' behavior.
Are you inspired yet?
Listen to the Conversation
---
Find the transcript of the interview here.
Check out the Better Allies website or follow @BetterAllies on Twitter.
Read Karen's book Better Allies.