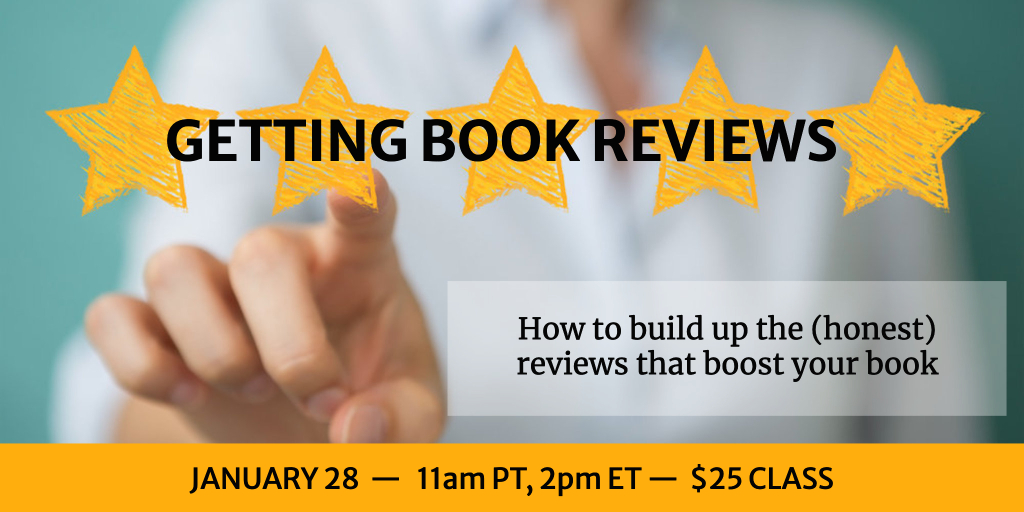 A Book Marketing Webinar
Every author knows that reviews are important. How do you get them?
Even before a book is published, authors are told to start chasing reviews. Paid reviews, blogger reviews, BookTuber reviews, and the elusive reader reviews—it seems to take forever to get "enough" reviews.
In this webinar, we'll discuss three kinds of book reviews:
Paid review sources (the legitimate ones)
Media, blogger, BookTuber reviews
Reader reviews (especially on sites like Amazon)
We'll spend most of our time on reader reviews—because that work is never done.
In this 75-minute class, you'll learn:
How to evaluate whether you should pursue paid reviews for your book
Tools and strategies for getting your book in front of bloggers and reviewers
How to find and approach people to leave honest reader reviews
How to make it easy for people to leave reviews for your books
How to deal with negative reviews
We'll dispel a few myths about reviews, especially Amazon's treatment of them, and share a few cautionary tales.
Who should take this class
This book is for authors who need to promote their own books … which is to say all authors. But it's mostly geared for nonfiction authors, whether indie or traditionally published.
You'll find it useful if:
You are planning a book launch or working on a book you hope to publish in the coming year.
Your book is newly released and you're trying to get those review numbers up.
Your book has been on the market for months or years and you are disappointed by the low number of reviews.
Do take this course if you want to get smarter about how you spend your time and to accelerate the process of building up legitimate reviews.
Who should not take this course
Don't take this course if you're looking for a quick fix, a promise of hundreds of reviews, or a way to "game" the review system. I can't deliver on those things.
Is the webinar worth the cost?
Spend your book marketing budget wisely. Learning is usually a great investment.
My hope is that this webinar will prevent you from investing time or money in measures that overpromise and underdeliver, and will accelerate your learning curve so your book can get the reviews it deserves.
If you don't get anything from it, let me know and I'll offer you a full refund.
What if I cannot attend it live?
Everyone who registers will have access to a recording for 30 days.
How do I attend?
This is a Zoom webinar, so you'll need a device on the Internet or a mobile phone. Once you register, you will get an email with instructions. If you don't get the confirmation, let me know.
(Because it's a webinar, you don't have to worry about what your hair looks like or background noise!)
You can submit questions in real time using the Q&A.
Day: Thursday, January 28,
Time: 11 a.m.-12:15 p.m. PT, 2 p.m.-3:15 p.m. ET
Cost: $25
If you have questions on attending a Zoom webinar, see these instructions from Zoom.
About the Instructor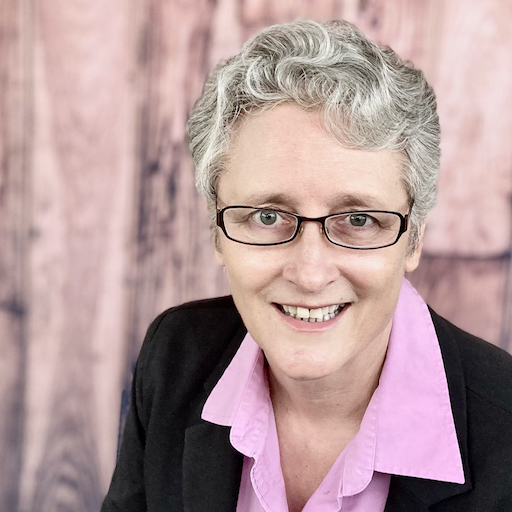 Anne Janzer is an award-winning author, nonfiction writing coach and marketing practitioner on a mission to help people make a positive impact with their writing. She supports and encourages writers, authors and marketers through her books, blog posts, online courses, webinars, and teaching.
Her writing-related books include The Writer's Process, Writing to Be Understood, and Get the Word Out: Write a Book That Makes a Difference.