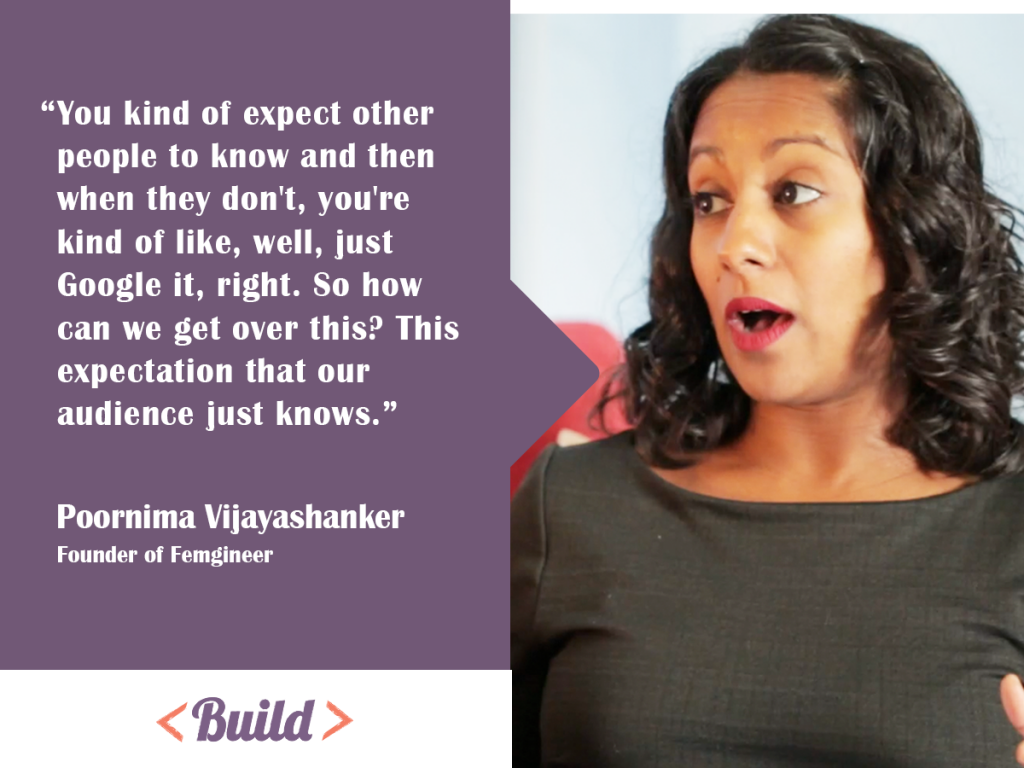 As a big fan of Poornima Vijayashanker and her the work she does helping techies develop their careers, I was thrilled to have the chance to chat with her on the latest episode of <Build> on her Femgineer TV channel.
The subject was the topic of my latest book, Writing to Be Understood, and how those concepts apply to people when they talk about technology with others.
These are a few of the topics covered:
Why people are bad at explaining technical concepts using simple language
Why we assume our audience knows what we're talking about
The three questions to ask yourself about your audience before you communicate with them
Why over-explaining isn't helpful either and being brief is better
Watch it here.
Better yet, subscribe to the Femgineer Youtube Channel to catch all of these videos. If you work in tech, they're a gold mine.