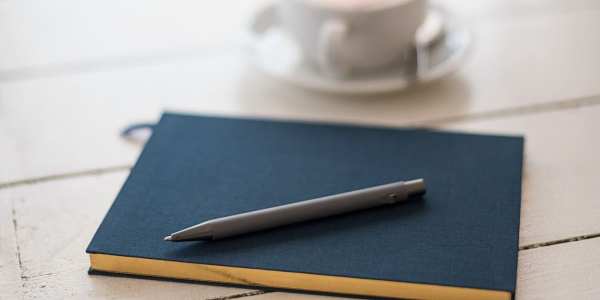 You may start learning how to write in school, but that's only the beginning of the story.
As long as you read and write—from emails to social media posts—you learn. You feed your sense of the written language and practice your craft.
Sounds great, right? But "passive" learning presents two problems:
Without focus, you don't make rapid progress.
Worse, you often learn or practice the wrong things.
Even if you write a lot, you may reinforce habits that don't serve you well. Eventually, you you can feel "stuck" in your writing voice.
Pay attention to the writing habits you form. Over time, habits rewire our brains and reinforce themselves.
If we spend our days reading bloated corporate memos and spouting marketing jargon, we reinforce those lessons.
If our only writing happens during quick exchanges on messaging apps, how do we build the skills we need to write our dreamed-of fantasy novel?
But wait, you may say. I get paid to read those bloated corporate memos and write short emails and messages. What should I do?
Here's where the fun part comes in: make ordinary life your writing masterclass.
Deliberate practice
Anders Ericsson was a psychologist who studied expertise and high performers. He introduced the concept of deliberate practice as a key to expertise. (You can find more in his book Peak.)
According to Ericsson, practicing for 10,000 hours is not the path to expertise. What and how you practice matter.
When we choose a specific, challenging but reachable skill and practice it with intention, we are more likely to make substantive progress. (Feedback and coaching accelerate the growth.)
How do you add deliberate writing practice to a life that is already full?
Look for small opportunities and target your time.
Whether you write fiction or nonfiction, you can find elements of the craft in the work you do regularly.
Think of it as a puzzle—one that will be fun to crack!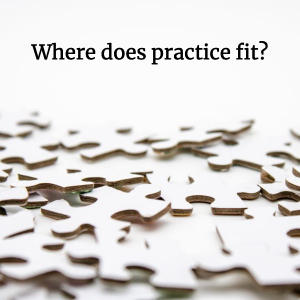 Building the practice into your life
Pick nearly any writing skill you'd like to improve. How can you fit it into your daily writing life?
Look at the work you do and ask yourself questions like:
Can I include an element of suspense in an email to the team?
Can I practice dialog in emails to my family?
Is there room for a three-sentence story in this presentation?
If your work life doesn't leave room for this kind of exploration, set aside a journal and focus on a specific aspect of your craft.
For example, you might dedicate 10 minutes every evening to write an anecdote from the day, tuning your storytelling skills. Or draft a daily observation to focus on your descriptive skills. Perhaps challenge yourself to identify one unusual metaphor each day to describe something in your life.
Focus on one skill at a time
If you want to make progress, choose one specific skill to focus on for a period of time. A month would work.
All month, work on that skill. Through targeted repetition, you will start to build better habits.
Take charge of your writing education, but do it with a sense of fun and exploration. You're not in school, no one is grading you. You're in charge, so get creative.
Related reading
Subscribe to the Writing Practices list to get a monthly challenge, if you need something to focus on.