Get the Word Out resources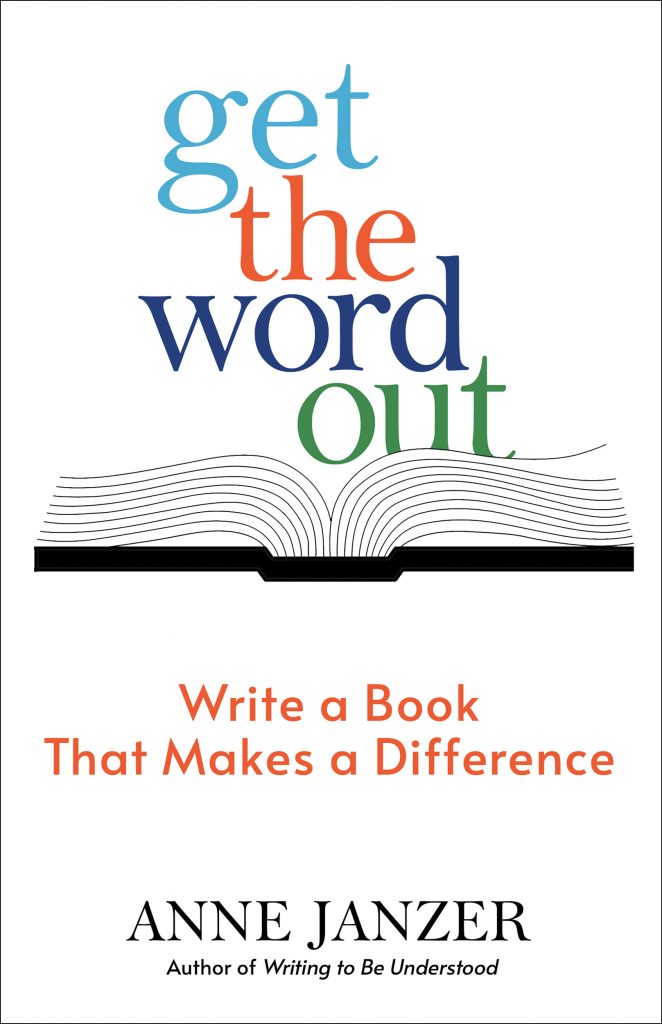 These are some of the books by the wonderful authors profiled in Get the Word Out.
Check them out.
---
Amy Aines
Championing Science: Communicating Your Ideas to Decision Makers (with Roger Aines)
Robbie Kellman Baxter
The Forever Transaction: How to Build a Subscription Model So Compelling, Your Customers Will Never Want to Leave
The Membership Economy: Find Your Super Users, Master the Forever Transaction, and Build Recurring Revenue
Denise Brosseau
Ready to Be a Thought Leader? How to Increase Your Influence, Impact, and Success
Karen Catlin
Better Allies: Everyday Actions to Create Inclusive, Engaging Workplaces
Kathy Caprino 
Breakdown Breakthrough: The Professional Woman's Guide to Claiming a Life of Passion, Power, and Purpose
The Most Powerful You: 7 Bravery-Boosting Paths to Career Bliss
Stephanie Chandler
The Nonfiction Book Marketing Plan: Online and Offline Promotion Strategies to Build Your Audience and Sell More Books
The Nonfiction Book Publishing Plan: The Professional Guide to Profitable Self-Publishing (with Karl W. Palachuk)
Kristi Dosh
Saturday Millionaires: How Winning Football Builds Winning Colleges
Jennifer Dulski
Purposeful: Are You a Manager or a Movement Starter?
Kelly Fitzsimmons
Lost in Startuplandia: Wayfinding for the Weary Entrepreneur
Trista Harris
FutureGood: How to Use Futurism to Save the World
Jennifer LeBlanc
Changing Tides: Powerful Strategies for Female Founders
Launching for Revenue: How to Launch Your Product, Service or Company for Maximum Growth
Rachael O'Meara
Pause: Harnessing the Life-Changing Power of Giving Yourself a Break
April Rinne
Flux: Superpowers for Thriving in Constant Change (forthcoming)
Kim Scott
Radical Candor: Fully Revised & Updated Edition: Be a Kick-Ass Boss Without Losing Your Humanity
Just Work: Get Sh*t Done, Fast & Fair
Michele Wucker
Michele has written several excellent books. These are the two mentioned in this book:
The Gray Rhino: How to Recognize and Act on the Obvious Dangers We Ignore
You Are What You Risk: The New Art and Science of Navigating an Uncertain World