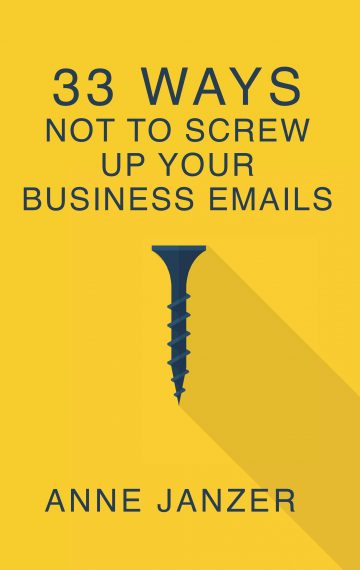 NOW ON AUDIO
4.99
Publisher:

Networlding Publishing

Available in:

Paperback, Kindle, Audiobook

ISBN:

978-1-955750-14-1

Published:

September 15, 2021
Buy the book on Amazon
Buy it on Bookshop.org
Find it on your favorite retailer
In a world filled with remote collaboration and virtual teams, people who master email writing rise above the noise. With the practices in this guide, you can be one of those people.
33 Ways Not to Screw Up Your Business Emails is an essential guide to better communication in a world of overstuffed inboxes. Like a good email message, it's short, easy to read, and filled with actionable insights.
You'll learn how to protect yourself from common email mistakes, including:
Overpacked emails and the Wall of Words
Wasted subject lines
Self-absorbed openings
You'll also learn tested strategies for effective emails, including writing subject lines that aid retrieval, observing cultural differences, and knowing when email isn't the right channel to use.
From the author of The Writer's Process and Writing to be Understood, this book combines in-the-trenches business advice (and disaster stories) with a deep understanding of how people read and absorb information.
Whether you're just starting your career or consider yourself an email pro, you'll find valuable advice and tips to elevate your professional emails.
---
This book is part of a multi-author series of short, actionable books. Learn more about it here.
---
What Others Are Saying
"Most business emails are self-serving. Anne shows you how to educate and inform instead of interrupt and sell. And there is way more about doing email right in this quick read from a smartypants I've been following for years."
David Meerman Scott, bestselling author of 12 books including
The New Rules of Marketing and PR and Fanocracy

"If you want to get better at something you likely do every single work day, read Anne's new book for small changes you can make immediately."
Pamela Wilson
Author of  Master Content Marketing and Master Content Strategy
---
Where to Find It
Find the ebook on Amazon
Love print? Find it in the usual places (Amazon, Barnes and Noble), ask your indie bookstore to order the book, or order it from Bookshop.Org.
How about audio? It's coming soon to a wide range of audio streaming retailers and subscriptions.
Libraries? Ask your library to order it.
Here's a link that has almost all of the options! 
Bulk Purchases
Interested in buying 33 Ways Not to Screw Up Business Emails for your team? Your entire organization?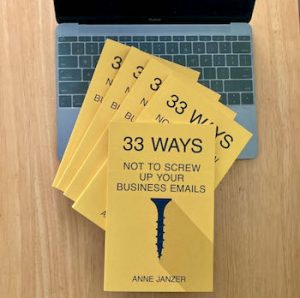 Order 15 or more copies from a retailer, and we can set up a 30-minute call with your team to talk about effective emails.
For larger quantities, order directly from me from a discount. (See the bulk purchase discounts.)
Contact me directly to customize larger orders with your logo or introduction.
More about Business Emails and the Series
Find more about the 33 Ways series on the 33 Ways Series website.
Watch my interview with Melissa G Wilson (the series publisher) on the inaugural 33 Ways podcast, hosted by Alastair McDermott.
Listen to this episode of My Quest for the Best with Bill Ringle, in which we share all kinds of practices from the book!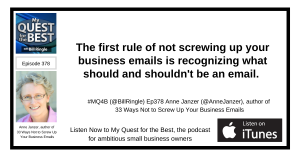 Listen to this Business Storytelling podcast episode, with Christoph Trappe, about the book.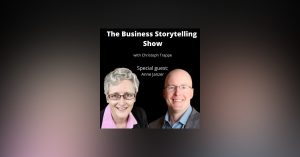 Watch an interview with other 33 Ways authors: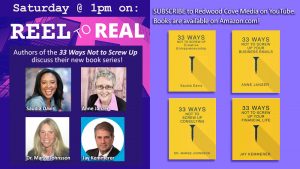 Read more of the story behind the book in this interview on The Table Read.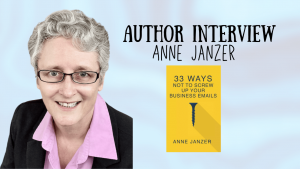 Find out about the series on the series webpage: 33WaysSeries.com.
Take a look inside the book