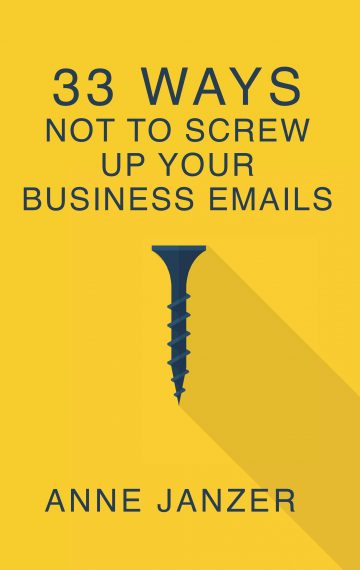 NEW RELEASE
4.99
Publisher:

Networlding Publishing

Available in:

Paperback, Kindle

ISBN:

978-1-955750-14-1

Published:

September 15, 2021
Buy the ebook on Amazon
Buy the print book
Business runs on emails, yet we rarely give them enough thought. Carelessness can lead to embarrassment, damaged relationships, or worse. And too often, our messages are misunderstood, misfiled, or ignored.
In a world filled with remote collaboration and virtual teams, people who master email writing rise above the noise. You can be one of those people.
Learn how to make your emails work for you rather than against you with this short, practical guide. Topics include
Crafting effective subject lines
Writing emails that people respond to
Protecting yourself from accidental misfires
Whether you're just starting in your career or are adjusting to a newly remote and virtual workplace, you'll find valuable advice and tips you can put into practice right away.
---
This book is part of a multi-author series of short, actionable books. Learn more about it here.
---
What Others Are Saying
"Most business emails are self-serving. Anne shows you how to educate and inform instead of interrupt and sell. And there is way more about doing email right in this quick read from a smartypants I've been following for years."
David Meerman Scott, bestselling author of 12 books including
The New Rules of Marketing and PR and Fanocracy

"If you want to get better at something you likely do every single work day, read Anne's new book for small changes you can make immediately."
Pamela Wilson
Author of  Master Content Marketing and Master Content Strategy
---
Bulk Purchases
Interested in buying 33 Ways Not to Screw Up Business Emails for your team? Your entire organization?
Order 15 or more copies from a retailer, and I can jump on a 30-minute call with your team to talk about effective emails.
For larger quantities, you can order directly from me from a discount. (See the bulk purchase discounts.)
Contact me directly to customize larger orders with your logo or message, or a customized introduction.
More about Business Emails and the Series
Watch an interview with all of the 33 ways authors: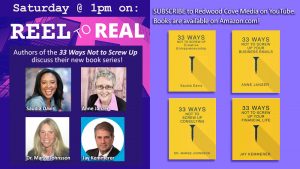 Read more of the story behind the book in this interview on The Table Read.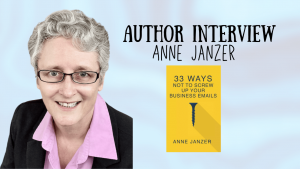 Find out about the series on the series webpage: 33WaysSeries.com.