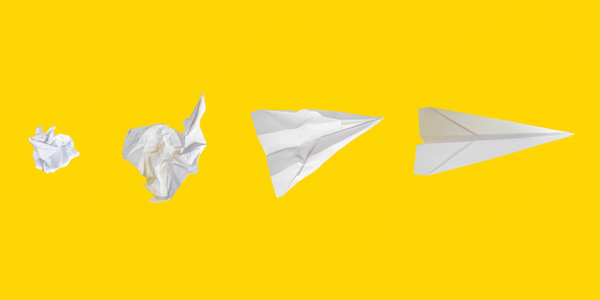 Our crowded inboxes drive us nuts. We resent their intrusion on our lives and the pull they have on our attention when we're trying to work.
Then we get frustrated when other people don't respond to the emails we send them.
Plenty of people think that email is broken. In A World Without Email, Cal Newport writes about the cost that the constant stream work-related emails has on actual productivity. It's a fascinating book, yet even Newport agrees that email will be with us for a long time.
It's time to confess that we are part of the problem.
We contribute to cluttered, unmanageable inboxes by writing messy, stream-of-consciousness emails that put the burden on the recipient to make sense of them.
We don't include enough information, generating a swarm of follow-up emails.
We fire off a response quickly to show how responsive we are, without contributing to the discussion.
When we don't use email with enough intention, we contribute to its burdens for everyone—ourselves included.
Who has time to polish email messages?
We're all busy. Most of my email mistakes happen because I'm trying to move too quickly: to clear out my inbox, to respond right away, to get through the email so I can get back to writing.
It's almost always worth spending time on the most important emails—the ones to your team, colleagues, partners, or clients.
Better yet, you can adopt processes to protect yourself from the worst email failures. I think of them as safety nets. Once established, they save you time and hassles down the road.
Here are three reasons for investing a little time and attention in your email habits.
#1 – Protect your reputation
In a fast-paced world, we toss off emails quickly, without a lot of care. And that sometimes backfires.
As I researched my latest book, 33 Ways Not to Screw Up Your Business Emails, people sent me stories of emails gone wrong. There were many:
The inside joke unintentionally forwarded to the customer
The person who sent a complaint about a colleague to the person driving them nuts instead of the manager
The sensitive email about an executive appointment that sat on a shared printer where everyone could see it
Emails can misfire in so many ways, sometimes without our knowing it. People misinterpret the tone of our emails all the time, and we have no idea it's happening.
Most email failures are survivable, but why put your business reputation at risk?
#2 – Differentiate yourself
In a world of dysfunctional email, you can rise above the fray. You can show up as someone who thinks and communicates with clarity.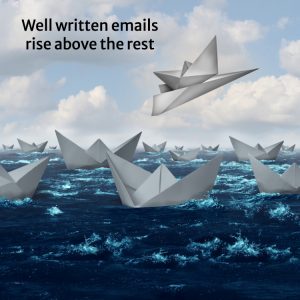 A few extra moments crafting a thoughtful subject line and clear opening will inspire people to open your email, or to find it later when they need it.
Add subheads and a logical structure to a lengthy email, and people will think better of you because they understand what you want.
Spend a few moments thinking about everything the recipient needs, and you can avoid back-and-forth messages.
#3 – Hone your writing skills
People tell me all the time that they don't have time to write. But you probably write email messages every day. Approach that writing with intention.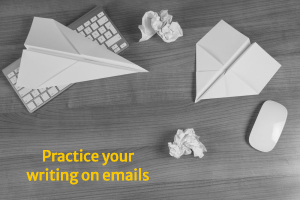 Emails are an opportunity to cultivate clarity of thought and expression. They give us a chance to practice our writing skills—every darned day.
Related content
Find a whole host of email writing tips, best practices, and inspiration in my new book 33 Ways Not to Screw Up Your Business Emails.