A Review of The Membership Economy by Robbie Baxter
Question of the day: Are memberships one variation of the Subscription Economy (as suggested in John Warrillow's The Automatic Customer, which I reviewed here)? Or are we really experiencing the growth of a Membership Economy, for which subscriptions are merely one revenue model?
Which is a subset of which? Or does the reality look something like this instead?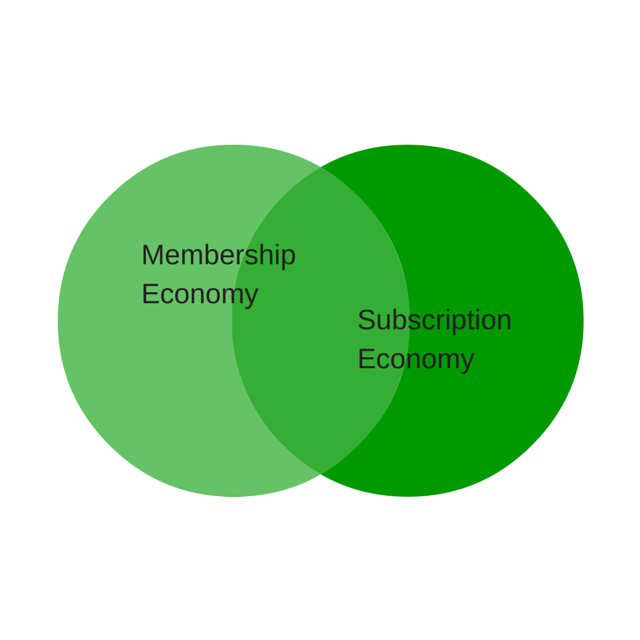 The question arises after reading Robbie Kellman Baxter's book The Membership Economy. The book takes the position that subscriptions are one revenue model within the broader Membership Economy.
The terms Membership Economy and Subscription Economy are different filters into the same set of trends and businesses. When you're looking at these trends from a revenue perspective, you're likely to think about subscriptions. If you focus on human behavior, as this book does, membership is a more interesting angle.
Here's a quote from this discussion in the book:
"What makes a membership organization is the attitude of the organization and the feelings of its members—not whether members subscribe. Companies' failure to see themselves as part of this bigger trend can limit their potential to build relationships and strengthen their models." (Robbie Kellman Baxter, The Membership Economy.)
My own book (Subscription Marketing) speaks of the Subscription Economy, but I love the emphasis on human relationships that is inherent in the term Membership Economy.
Enough about terminology, let's get to the book.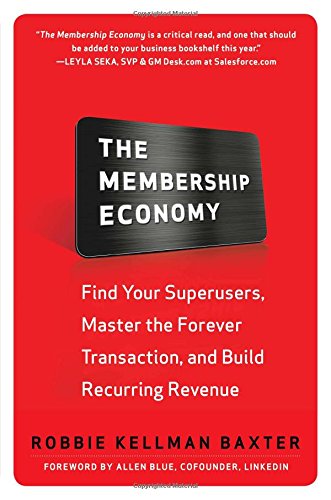 In The Membership Economy, Robbie shares her insider's perspective into the challenges and opportunities of building a membership-based business. After the necessary discussion of terminology and trends, she dives into seven key strategies and tactics for membership businesses, including onboarding, pricing and technology. I'm particularly interested in the customer retention strategies. I love that in addition to retention, she stresses the importance of letting customers go gracefully.
The third section of the book digs deeper into different types of subscription companies (online communities, online subscriptions, loyalty programs, etc.), with case studies of each. The fourth section offers guidance on making the transition to one of these models within your own business.
The book is well written and engaging, with interesting stories and examples. If you're considering making a transition and want a thoughtful discussion on topics such as the uses of freemium or risks of different pricing models, this is a terrific resource.
If there's a fan club for Robbie Kellman Baxter, I'll be a member.
And if you're interested in this topic, sign up for my monthly newsletter, exploring the subject of marketing for businesses with recurring customers.