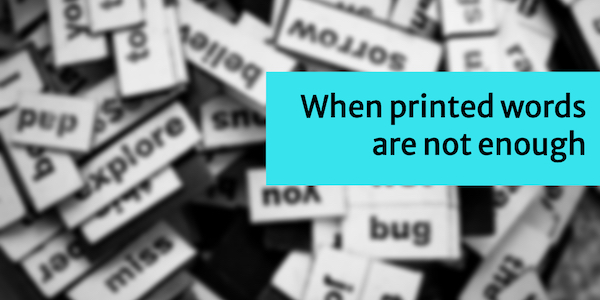 An email arrived in my inbox the other day with a beautiful video attached. It came from someone I did not know, inviting me to participate in an event.
Ordinarily, I would tag the email to read later in the day. (I try to "time-block" handling requests like this.) But the clip for the video was beautiful and it made me curious. So I clicked the link and watched it, smiling with pleasure.
The video accomplished several things better than a simple, text-only email could:
It caught my attention. I answered the email right away.
I got a better idea of the sender (Marina Tselner, a creative, positive visual artist).
Watching it established an immediate sense of connection with the sender.
That was a lesson in the power of video, combined with email.
Later that day, I was recording the audiobook files for 33 Ways Not to Screw Up Your Business Emails. I infused the text with lively intonation and expression. I hope the listeners will hear the smiles.
Narrating made me think again about the limitations of print. Readers must supply their own tone of voice.
Another lesson, this time on the power of audio.
A word-person like myself doesn't like to admit this: Sometimes, words alone are not enough.
Tone is tricky
As readers, we aren't great at interpreting a writer's tone.
We only have the print on the page, without body language or vocal inflections. We read through the lens of our current mood and what we know about the writer. So, we misinterpret tone easily.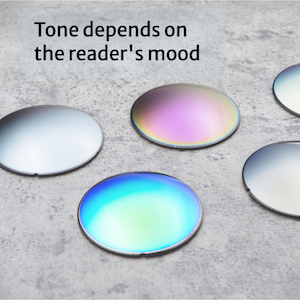 ​​A study published in the Journal of Personality and Social Psychology suggests that people misinterpret the tone of emails about half the time.
Half the time!
As a writer, you can take steps to make sure people understand your meaning.
Write with clarity and care
Avoid sarcasm (extremely tone-dependent)
Use emojis and punctuation to point at the right tone
Use stage directions to add tone and humor [wink, wink]
Even then, some readers won't respond as you hope.
We all swim in a sea of words. Voice or video clips can elevate your message.
Boost your words with voice or video
My son Mark introduced me to Loom—an app that creates quick screen share and/or talking head videos.
He uses it when providing feedback to people. (You want to set the right tone when giving feedback so that it lands well with the recipient.)
I've used it to explain how to do something on Amazon. Describing online processes takes time and effort. It's easier to record and narrate what you're doing so the recipient can watch, pause, and follow.
Audio-only clips also make an impact. Hearing someone's voice asking a question increases my sense of urgency about answering.
When my words need a little extra support, I'm going to think about adding my voice, or even my face and voice to emails, blog posts, social media posts and more, to help the message along.
Supplementing the written word
You may think: Who has time to listen to clips or watch videos? I hear you. I'd rather skim things at my own pace—it's more efficient.
That's why I suggest you combine writing with other things. Use the words to summarize what's in the clip, or perhaps entice someone to watch or listen.
Attention is a scarce commodity. We must earn it. Sometimes, we do that best by showing up alongside our words, in audio or video.
Related Content
How to talk about tone, style, and voice in writing
What I learned about writing from narrating audiobooks