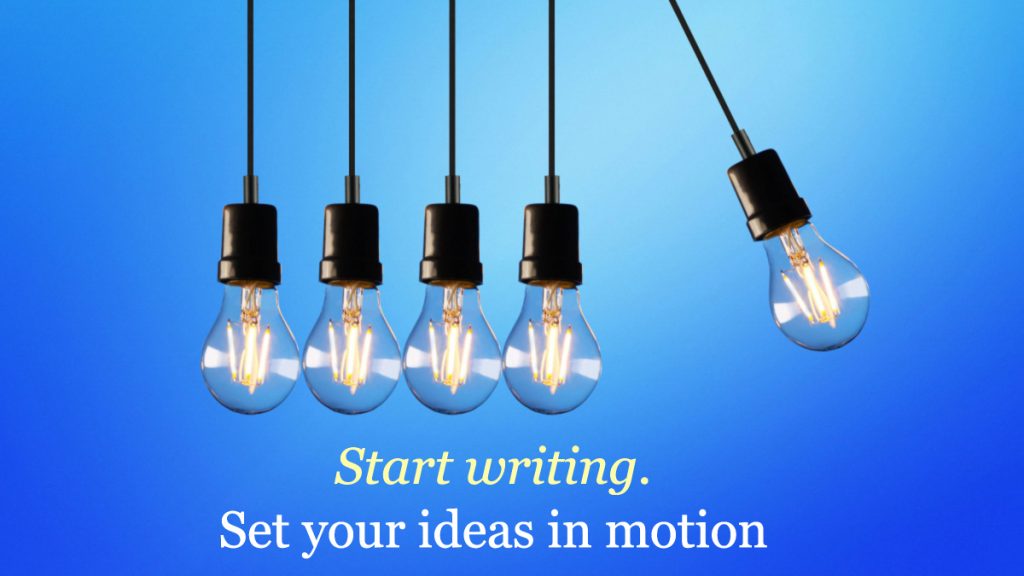 "If you could tell your younger writing self anything, what would it be?"
Author and publisher Brooke Warner posted that question on social media recently.
Without a doubt, my answer to that question is this:
Don't wait for good ideas, just start writing.
A lesson I learned the hard way
Although I have been writing my entire career, I only started writing books in my own name in the last six years.
Decades ago, I started working on a nonfiction book idea. After one interview, I was overset by doubts. My idea wasn't well-defined or marketable. I abandoned it and returned to writing for clients.
I kept waiting for the great idea, and the great idea never came.
Finally, about six years ago, I had another half-formed idea I wanted to share with the world, and started writing my way into it.
This work eventually led to my first book, Subscription Marketing. And that launched my author career, and my next book, The Writer's Process.
The inner game is the most important part of writing.
Everyone can learn grammar and fine-tune their phrasing—once the ideas are down on paper.
To be a better writer, you must write.
You need to rattle around in the attic of your head, loosen the ideas, and find the discipline to get the words out.
How do you do that? How do you make writing fit into your life, in a creative and enjoyable way?
That's the subject of The Writer's Process: Getting Your Brain in Gear.
It's the most important book I've written, because it's about the most important part of the process: the inner game.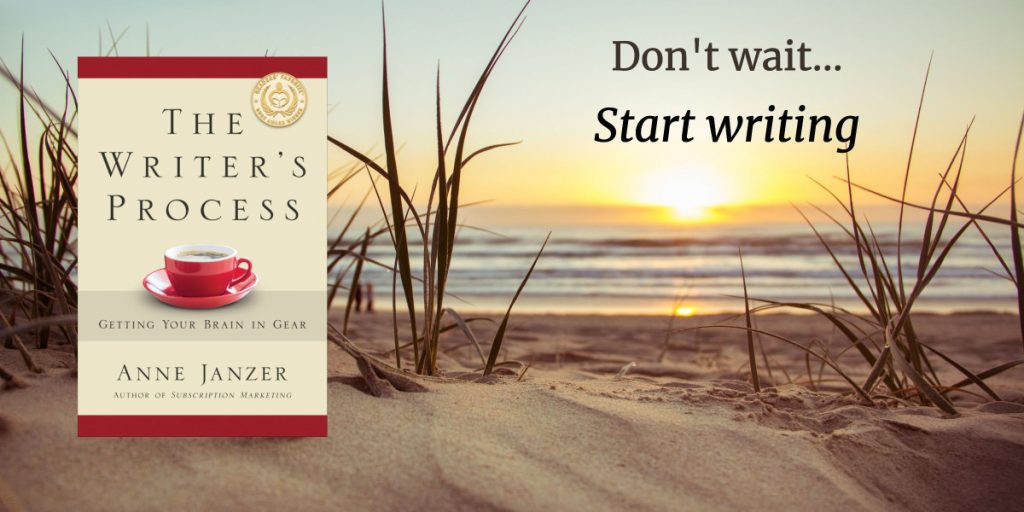 A pandemic is a great time to write.
We're living through remarkable times.
Let's write down those stories. Let's process what we're going through and find the meaning in it. Let's put together our thoughts for a better future.
If you're like me, you may also need a long-term, future-facing project to distract you from the present.
Write. Write for yourself, and write for others.
The Writer's Process is on sale for 99 cents.
There's no better time to add this to your ebook collection.
Pick up the book right now for chump change, and you can do something wonderful with the rest of your summer.
If you've already read it, consider giving it to someone else who needs to be doing some writing right now.
The sale runs through the rest through July, so pick up your copy today.
Use this universal link to find the book on the ebook platform of your choice: Kindle, Apple Books, Google Play, whatever.