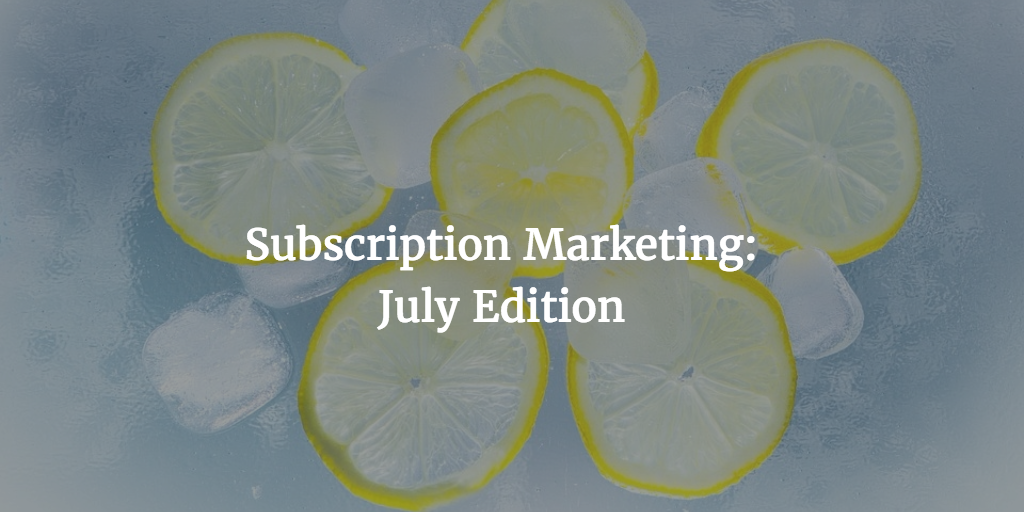 This month's subscription update is all about turning lemons into lemonade: protesting net neutrality changes, changing pricing models, and dealing with new email regulations. Let's jump in.
Rally for Net Neutrality
Find me a subscription business that doesn't depend, in some way, on the Internet. Go ahead, I'll wait. Any luck?
On July 12 businesses large and small staged a protest of the FCC's plans to end net neutrality regulations, potentially giving ISPs the ability to control which content gets delivered quickly. Yep, this could kill your streaming videos on Netflix and Hulu.
The day of protest is past, but you can still act. Visit this site: https://www.battleforthenet.com/
Update: For a better explanation of net neutrality, see this guide What is net neutrality and what does it mean for you? from AllConnect.
More subscriptions for your summer
Looking for some entertainment this summer? Here are a few thoughts:
Content for your travels: I love Scribd because it combines ebooks and audiobooks in one subscription service. Sign up for audiobooks for that road trip and ebooks for the plane. Oh, it also includes research papers.
Summer and baseball: Love the game? Subscribe to PlateCrate for a monthly box of baseball-related gear.
Lindsey Lohan's lifestyle: It was only a matter of time – now you can subscribe to Lindsey Lohan's her lifestyle site Preemium.  Shout-out to Subscription Insider for unearthing this one! (I'd recommend the subscription to Subscription Insider over Lindsey Lohan.)
What should subscriptions really cost?
Is it time to shake up our ideas about pricing? Richard Reisman proposes a radically new pricing process in his book FairPay. Read my review of it here.
Email marketing and GDPR
The EU's new General Data Protection Regulation (GDPR) may have spurred one company to ditch its 700K email database. Find out why in this article by Mark Masters for the IDG Group: Making Email Subscription GDPR Heaven. (Mark kindly gave me the chance to rant about subscription relationships.)