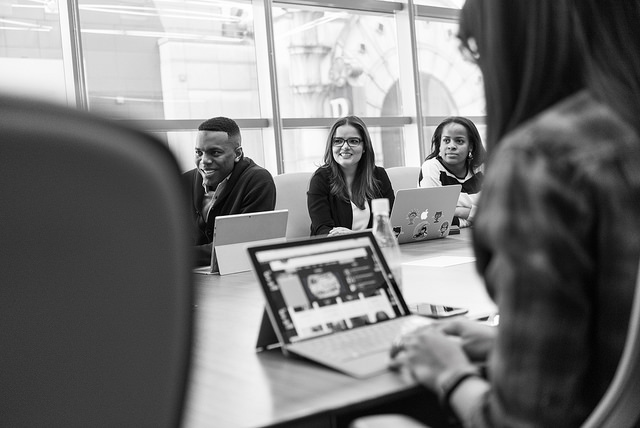 Welcome to the March issue of this Subscription Marketing update.
So much happens in March – March Madness, the Ides of March, Daylight Savings Time (in the US), St. Patrick's Day, the first day of Spring … the thematic possibility are almost endless.
We have to pick one, so let's focus on women, because March is Women's History Month and the month of International Women's Day (now past.) It's not a random connection – if you pay attention, women are all over this subscription business model trend.
Women as subscription entrepreneurs
Have you noticed that many of the subscription box businesses are founded or co-founded by women? To name a few of the big ones: StitchFix, Birch Box, FabFitFun, Ipsy …
Perhaps it's because this model is bootstrap-friendly, letting businesses get off the ground and prove themselves without outside capital. If you don't have the same access to capital as the other gender, then you look for alternatives.
OpenView Ventures has an interesting article on the subject: Propagated by the System: Why Faulty Models Could Be Keeping Women Out of Tech Leadership Roles. As an investment company, OpenView is trying to do something different. And a growing class of VC firms and angel groups led by women are actively working to support women founders, including BBG Ventures, Female Founders Fund, and more. (See a list here.)
If you're looking for an optimistic assessment of the future of women in tech, check out the book Geek Girl Rising by Samantha Walraven and Heather Cabot. The paperback comes out May 1 – timely in this #MeToo spring.
What's Amazon up to lately?
I like to say that we're all enrolled in masterclass in subscription marketing, and Amazon is the schooling us. So, let's keep an eye on what they're doing. Here are a few things I've noticed:
Upping the "customer success" pressure for Prime users. My son is an Amazon prime member who has the temerity not to watch Prime streaming videos. Amazon has started sending him letters in the mail.
Read my blog post on LinkedIn: How Far Do You Go to Nurture Value.
Prime Samples. One of the problems with buying consumables online is the risk – if you don't like them, you're out of luck. Amazon Prime Samples addresses that problem while adding value to the Prime subscription. Prime members can purchase individual samples or boxes of samples, and the cost of the sample is applied as a credit to your future purchase. See the Samples home page.
Discounted membership for Medicaid recipients. Amazon goes after lower-income households (and Walmart?) by offering discounted Prime memberships to Medicaid recipients.
Whole Foods delivery. I'm in the Bay Area, and Amazon just sent me an offer to get my groceries delivered. And so the Amazonification of Whole Foods continues!
These are a few lessons we can draw from Amazon's continuing masterclass:
It's worth investing in increasing the value your customers experience from the subscription.
Be creative about using subscriptions to drive non-subscription sales (Amazon Sample, Whole Foods)
Search out new markets with tiered pricing
Subscription boxes appropriate for March
The subscription box for female entrepreneurs: Female entrepreneurs have to support each other, so Sacha Pinto started FEoNA BOX, which stands for  Female Entrepreneurs of North America. The box includes everything from self-care items (skincare, snacks) to books, business worksheets, planners, and discounts to services like coaching and webinars. It's a fascinating idea!
Subscription Irish Whiskey: In honor of St. Patrick's Day, we cannot neglect the Celtic Whiskey Club – subscription Irish Whiskey.
Podcasts (something else you can subscribe to)
Everyone's starting podcasts lately. Here are a few that I'm listening to:
Daniel Pink's 1-3-20 Podcast (Hubspot-sponsored). Each episode profiles one book, three questions for the author, in 20 minutes. And it's hosted by one of my favorite authors. 1-3-20 Podcast
OpenView BUILD Podcast: If Software-as-a-Service is your game, tune in to OpenView Venture's new podcast, BUILD. The first four episodes cover a wide range of important topics, including storytelling (Episode 4).
Duct Tape Marketing – John Jantsch of Duct Tape Marketing fame has long been an advocate of nurturing customers after the sale, to build and sustain business growth. So, we had a lovely conversation when he invited me to join him on the Duct Tape Marketing podcast to talk about How to Tap Into the Subscription Economy.
Upcoming Subscription-Related Events
Wednesday, April 11th
Retention Point – a Web Seminar from SubscriptionInsider
How to help members reach the "retention point" – the point at which they remain. This shoudl have some great advice.
May 30-June 1, Denver Colorado
Subscription Summit
This is the big Subscription Box conference – growing wildly each year. If you're at all interested in subscription boxes, this is the place to be.
That's all for March – I can hardly wait to see what April brings!
–
Image via #WOCinTech Chat
There's an Amazon affiliate link in here for the book.