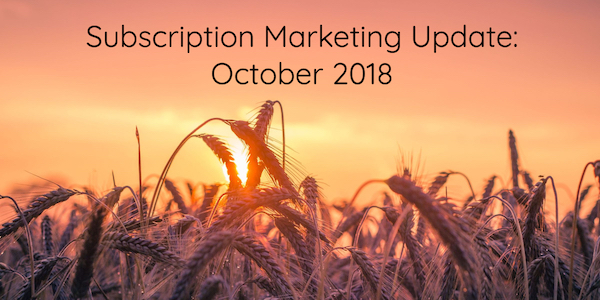 In the Northern hemisphere, October is the month in which we harvest what we have sown. In my case, I've been sowing interviews about my latest book, Writing to Be Understood, on a virtual book tour since its publication late summer. They are coming to fruition now.
These are the two I am most excited about:
The Marketing Book Podcast. This is one of my favorite podcasts for marketers. Having the chance to appear for the second time was a real thrill. Douglas Burdett reads the books he covers carefully and asks smart questions. He's a class act.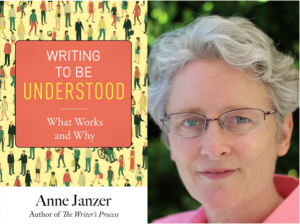 Listen to the Marketing Book Podcast (and if you don't already subscribe, I recommend you do.)
The Build Show on Femgineer TV. If you work in tech, you may be familiar with this wonderful video series from Femgineer called Build. Poornima Vijayashanker and I talked about communicating technical topics on two episodes.
Here are links to blog posts on Hackernoon that include the video:
A New Book You Should Know About
If you work at a tech startup or are considering doing so, then this month's book is for you.
Power to the Startup People, by Sarah Brown, is a career guide to finding success as a startup employee. That's right – not a founder or entrepreneur, but someone working at the startup. Entrepreneurs start things, but everybody else executes.
The book is a brand new release, so you'll be the first on the block to read it.
Other Reading and Listening You Might Enjoy
From my friend Robbie Kellman Baxter, on CIO: Why and How to Transition to a Subscription Business
On Forbes, How to Succeed in Subscription Model Marketing.
SUBTA (The Subscription Trade Association) answers the pressing question: Just how big is the subscription box industry? Read it on HackerNoon.
Listen to my friend Irit Eizips talk about customer churn on the podcast about churn, Churn It Up.
More Subscription Businesses to Check Out
What happens when self-driving cars and the subscription model merge? We'll find out with ZoomCar. Read the article about this Indian company in TechStory.
Blue Apron for the diaper crowd? Raised Real is a subscription box for organically-sourced baby meals. For new parents looking beyond the jar, this could make sense. (New parents can use every convenience and time saver they can find.)
Do You Do Business in Korea?
Subscription Marketing was just published in Korean, in case you know someone who might be interested.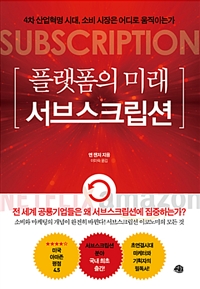 A Review of a Book on Pricing
Tom Morkes has written a book called The Complete Guide to Pay What You Want Pricing. I'm intrigued. Read my review here.
Look for more updates in November.