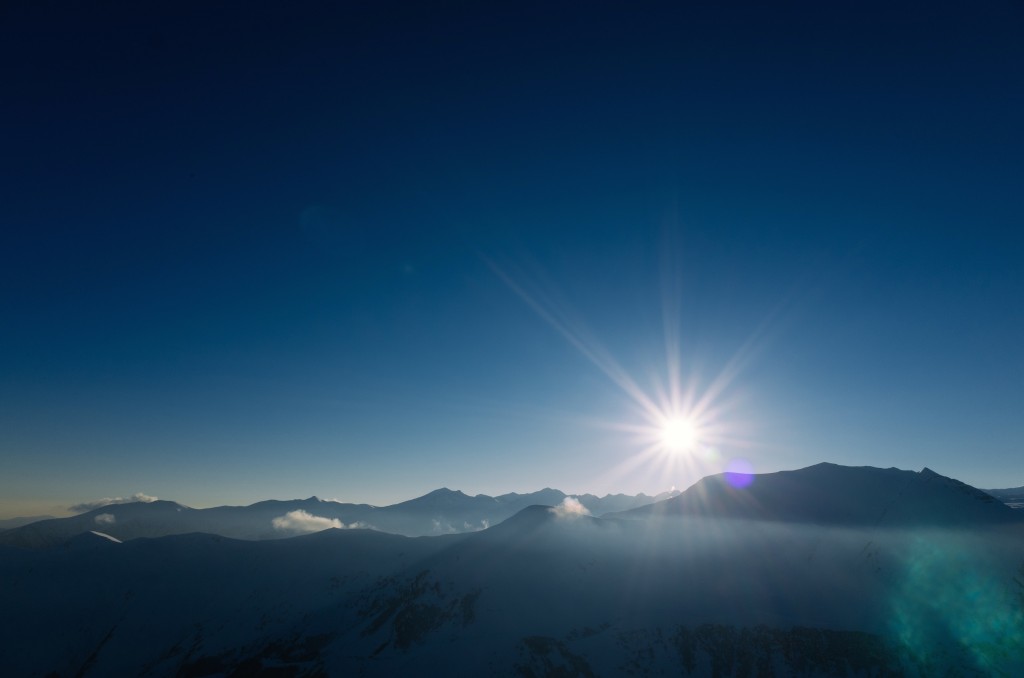 Just as its customers travel remote and difficult terrains, Patagonia continues to explore new territories in the practice of values-based marketing. The most recent Patagonia catalog offers marketers important lessons about the power of content for aligning with customers' values.
Content: Not Just for Selling
Patagonia catalogs don't go straight into the recycling bin at my house. Even if I have no plans to buy anything, I'll look through them for the remarkable photography of mountains and glaciers.
Yes, there are pictures of the clothing and gear. But in some spreads, people are tiny specks in a vast landscape. The photographs and articles tap into our inner desires to go somewhere wild and beautiful, adding value to the catalog itself.
The most recent catalog includes an article about the Jumbo Glacier Wilderness in Canada. The article describes a decades-long controversy about developing the wilderness into a year-round ski resort. It's rare to find interesting, well-researched articles in a retail catalog.
Follow up on the Patagonia website, and you'll discover more about the Jumbo Glacier project, including a documentary film on the subject, as well links to sign online petitions and information about an online #KeepJumboWild campaign. The article is part of a broader effort that extends beyond print content to film and to action.
The content in the catalog doesn't simply sell stuff. It communicates the company's core values, and invites customers to join in as part of a broader community.
Take a Stand
Patagonia sells gear for everyday skiers and snowboarders as well as those who go trekking in the wilderness. From a sheer numbers perspective, it might make sense for the company to align with the needs of the multitude of winter sports fans that frequent resorts. On the Jumbo Glacier project, for example, the opening of a new resort might help the company sell more gear.
Yet the article settles, gently, on the other side of the issue – the need to protect the essential wilderness. The area is remote, and other ski resorts nearby are not thriving today. The author, Mike Berard, sums up the article's stance in a single sentence:
"We have enough already."
Few companies wear their values on their sleeves as boldly as Patagonia. This is the company that ran the famous "Don't buy this jacket" campaign, urging an end to rampant consumption. It recycles clothing and gear through its Worn Wear program, and tells the story of its supply chain with transparency and clarity. (The  Subscription Marketing book profiles Patagonia in the values-based marketing chapter.)
Patagonia's values add to the experience of being a customer. You can buy with assurance that the company is committed to responsible sourcing. As a customer, you become part of a community that cares about protecting the environment.
Patagonia taps into a virtuous cycle of values-based marketing. Content nourishes community and shared values. Those values generate more stories and content.
Blaze Your Own Trail
Perhaps it's not obvious exactly how these strategies apply in your business. But examine the lessons of Patagonia and look for relevant opportunities:
Is your content simply selling, or is it adding value to the experience of being a customer?
Does your content tell your customers' stories or share your own values?
Are you aligning with your customers' values?
Are you taking a stand for what you believe in?
If your content stops at simply selling, then there's a vast, undeveloped opportunity for your business. Get out there and explore it.
Update: The Fast Company article What Patagonia Learned So Far From Mixing Content Strategy and Activism by Jeff Beer includes an interview with Patagonia's Hans Cole on the Jumbo Wild project.
Image by Victor Fillipov on unspash.com