Do you need more support than a book or online course can provide? More one-on-one interaction? I coach a small number of nonfiction writers and authors. Maybe we should work together.
Developmental Editing for Nonfiction Authors
Sometimes authors need a fresh set of eyes and outside help to create a book structure that serves their audience. Contact me if you need a advice on tuning your book's overall structure and approach.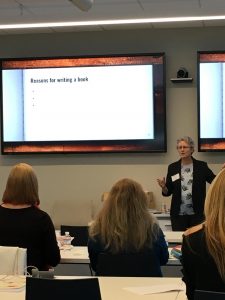 Indie Author Book Marketing
The world of book marketing is in constant flux, and the range of options and conflicting opinions can be overwhelming for indie authors.
I can work with you to:
Navigate the decisions about publishing and distribution
Develop a book marketing approach that fits your specific objectives
Draw up a realistic, manageable book launch plan
Contact me for indie book marketing services.