For custom speaking engagements, contact me directly.
Speaking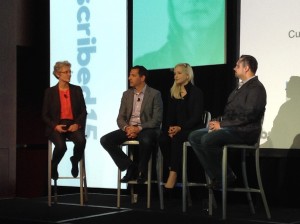 Contact me if you're interested in setting up a talk for your conference, company, or writer's group.
Speaking subjects include:
Writing: balancing creativity and productivity, cultivating incubation
Marketing for subscription-based businesses
Business writing
Book marketing for authors
Publishing for indie authors
Owning your authority when writing
Virtual Workshops
Storytelling for B2B Businesses
Everyone talks about storytelling in marketing, but what do they really mean? And how does it apply in the B2B context?
The half-day workshop covers the why, how, and where of using story in business communications. We'll cover:
The cognitive power of story: attention, memory, and understanding
Opportunities for stories in business communication
Elements of effective stories
Your team members will leave the workshop with:
Guidelines for experimenting with stories in their own writing
Tools to assess storytelling effectiveness
An understanding of how storytelling strategies can enhance their connection with the customer
This workshop can be customized for specific businesses and teams of writers.
Sustainable Book Marketing for Indie Authors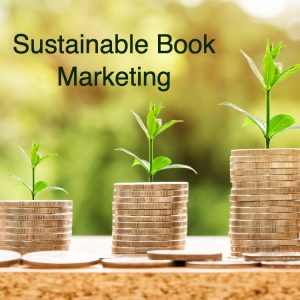 Are you overwhelmed by conflicting advice about how to market and promote your books?  Do you worry that you're not doing the right things, or that you're missing some magic formula? Or, do you spend so much time chasing book promotions and sales that there's no time left to write the next book?
In this interactive workshop, we'll look at what a sustainable book marketing strategy looks like for your specific situation. The workshop will combine insight into the indie publishing industry with a dash of cognitive science to help you identify a book marketing path that makes sense for you. You'll leave with strategies and inspiration to build your long-term success as an author.
Nonfiction Book Workshops 

I offer small group workshops for nonfiction book authors (and prospective authors).
Contact me for information about coaching programs or upcoming workshops.