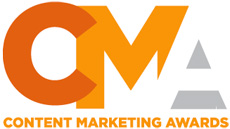 Forget best film and best director; content marketers everywhere are busy putting together their submissions for the Content Marketing Awards. Less glamor, perhaps, but more fun.
Content Marketing Institute opened up the awards for submissions in February. The deadline is April 29, 2016. Thinking of entering in one of the 76 categories? Here's the link: http://contentmarketingawards.com.
As a judge with a personal bias toward subscription marketing, I'm hoping to see campaigns that go beyond lead generation objectives, such as:
Customer retention campaigns
Value-based marketing
Creative customer launch campaigns
If you've got something worth sharing along these lines, send it in. Let's use the awards to shine a spotlight on the creative work happening in marketing after the sale.
Make the case for why your work matters and is worth sharing with colleagues.
(On the fence? Read Joe Pulizzi's post about the awards.)